'Collection of Sand', 2022
Site specific installation realized during a month long residency at the Cyprus College of Art.


Table, snails, Solandra maxima, scissors, cala- mondin, oil ink, glass of water, 5$, string, eucalyptus fruit, water, brick, video, oxygen, pastel, mirror, liz- zard, pomegranate, pins, charcoal, composite timber, chair, seeds, 120gm paper, oxidised metal, needles, Opunta ficus-indica, olive pips, wire metal, tape, glue, roots.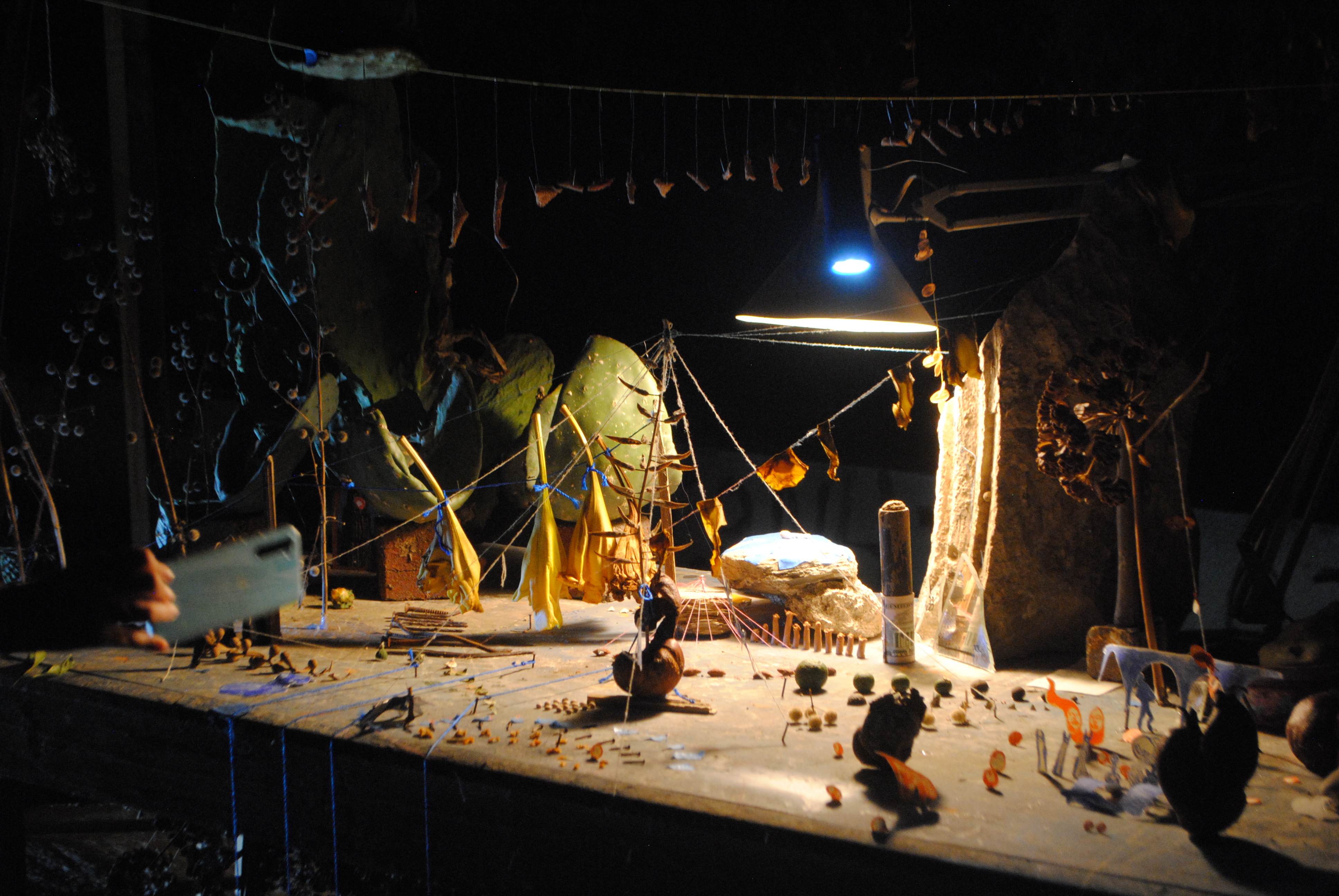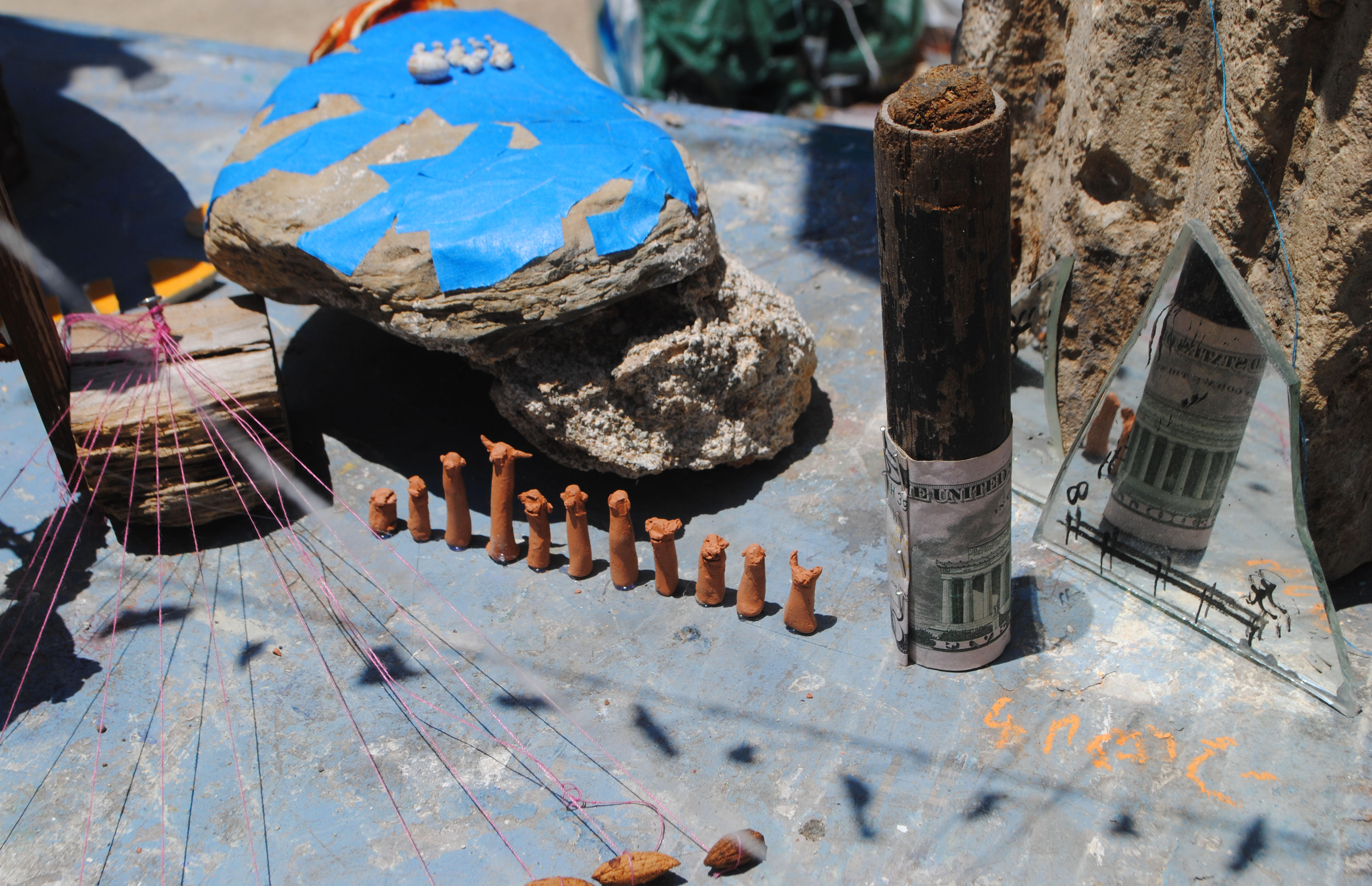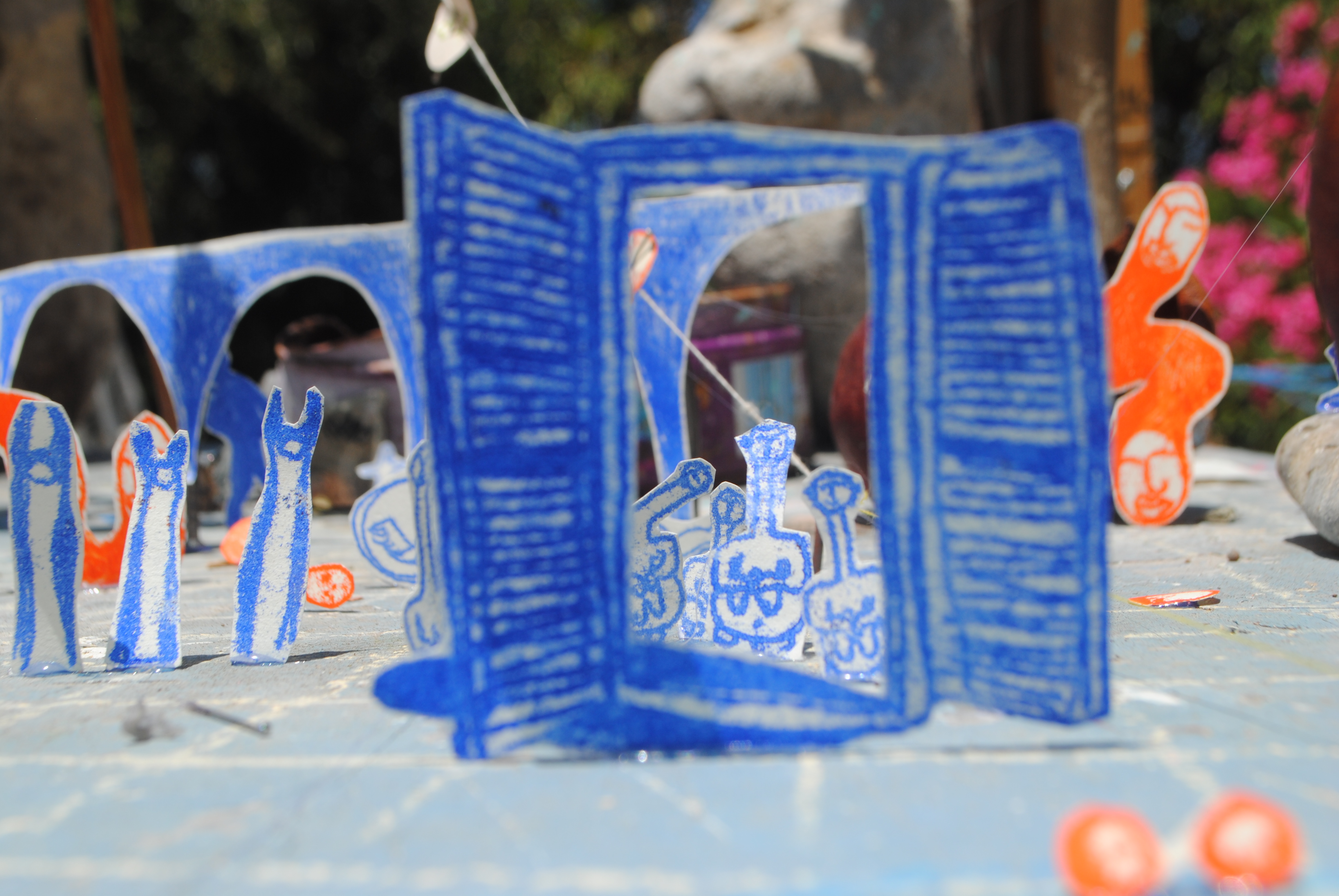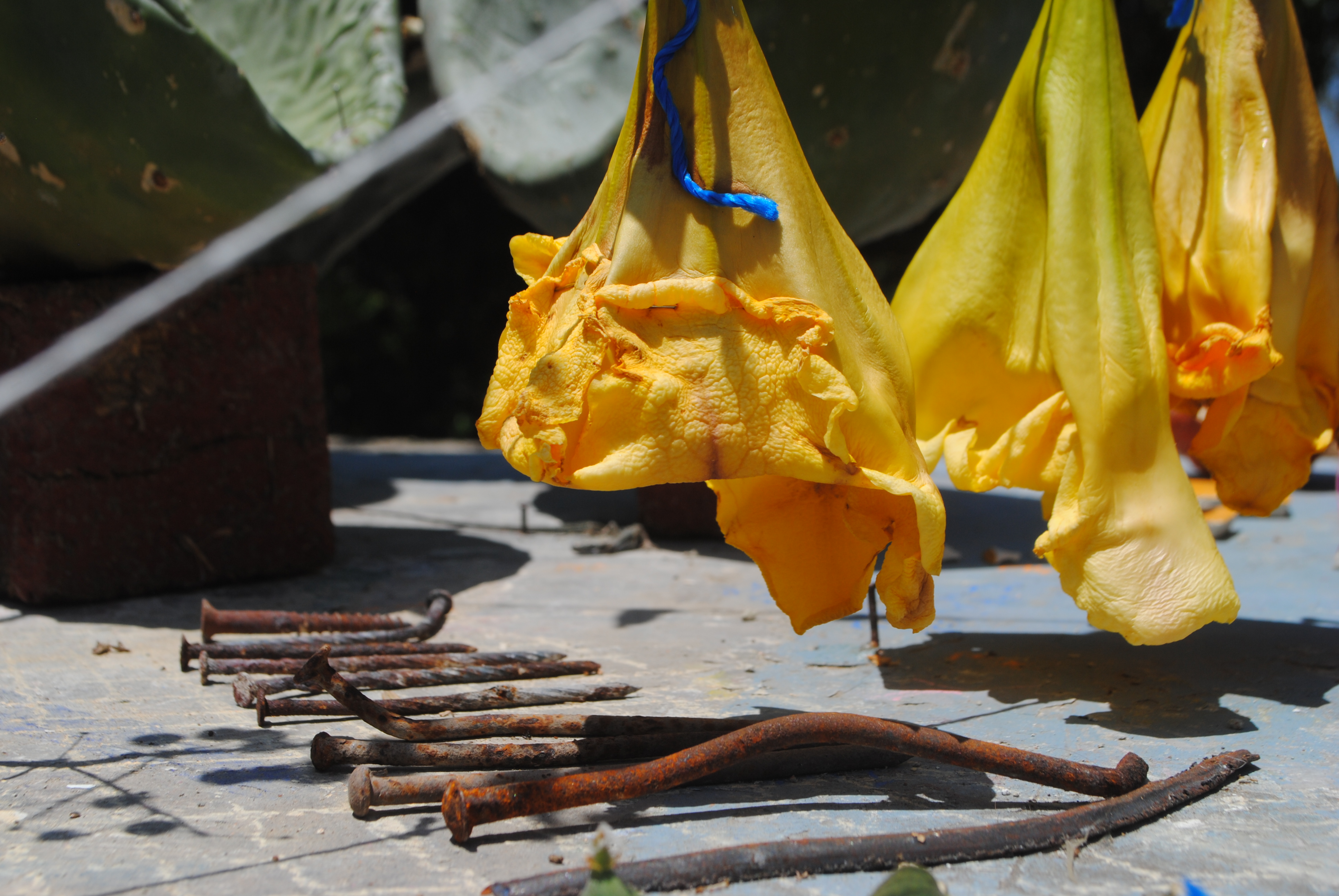 'The table maker II',
2022
Installation comissioned by John Wyatt-Clarke currator for 'Room Share' organized by BLINK Collective at the Safe House in Peckham London.
Table, plant catalogue, string, Kalanchoe beharensis, coir, clay, ruller, charcoal, cissors, oyster shell, pearl, aralia, corals, timber, grape stem, glue, needles, paper, metal wire, sand, ink, wool, tape, ceramic.

This work was presented with an audio piece realized by Lisa Hall & Hannah Kemp-Welch, Sound Map (2017), 14 audio works, 2 minutes each.