'Begonias 2094',
2021
Installation, Begonias, soil, water, emergency blanquets, charcoal.


Installation shots for
Turps
final show at
Thames Sides Studio Gallery,
London.

'2094 Begonias' is an installation of 27 emergency blankets. On the blankets the entire list of existing species of begonia is written. Written and embedded – seared even – with a process based on charcoal. Alongside the blankets, a large quantity of begonias were planted on the gallery floor. This work questions the gesture of writing in learning, our awareness of botanical species and notions of materiality in a time of fragile virtual information. It make us reflect on where we get flora knowledge nowadays, how all knowledge is transferred and from whom?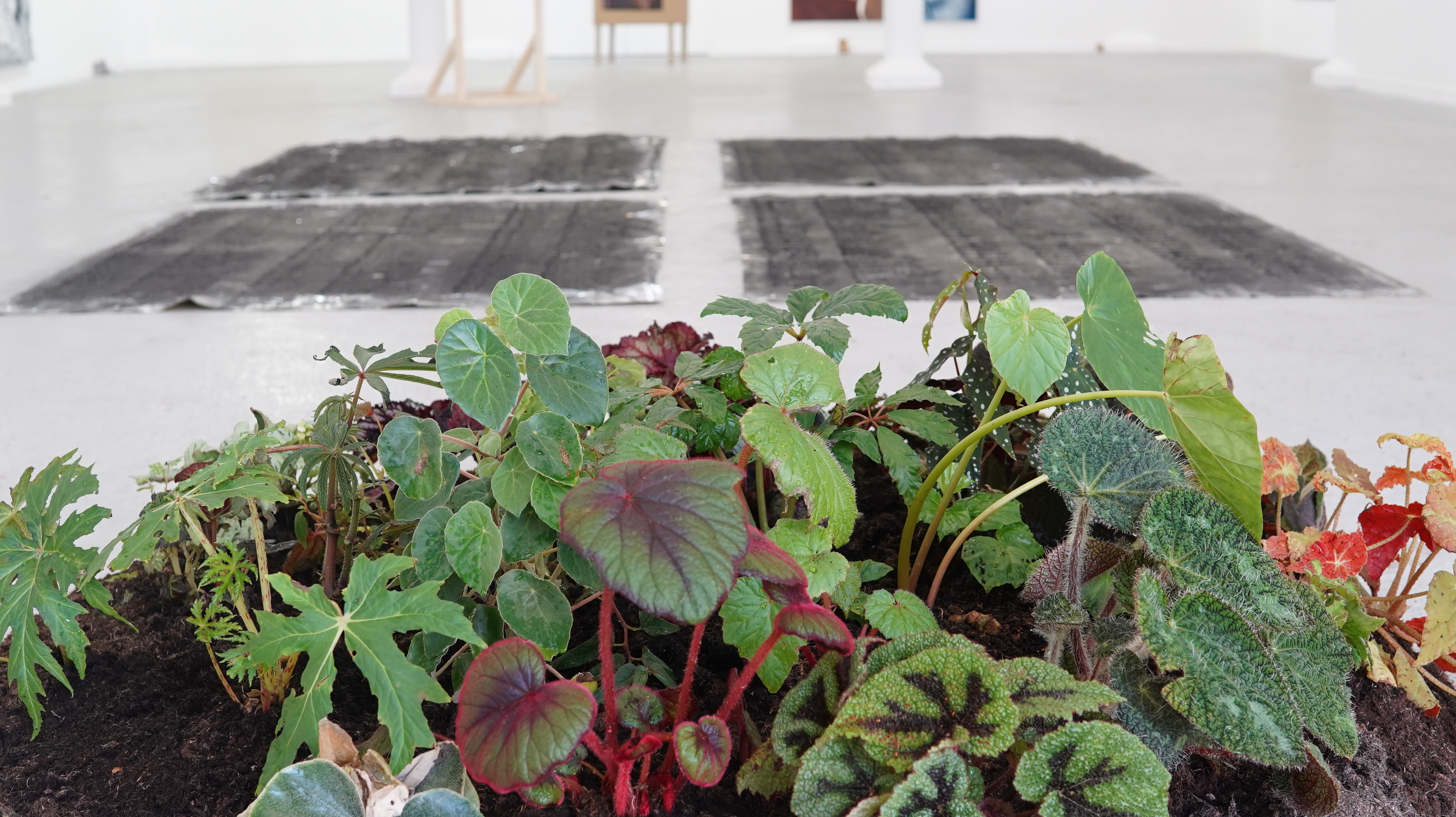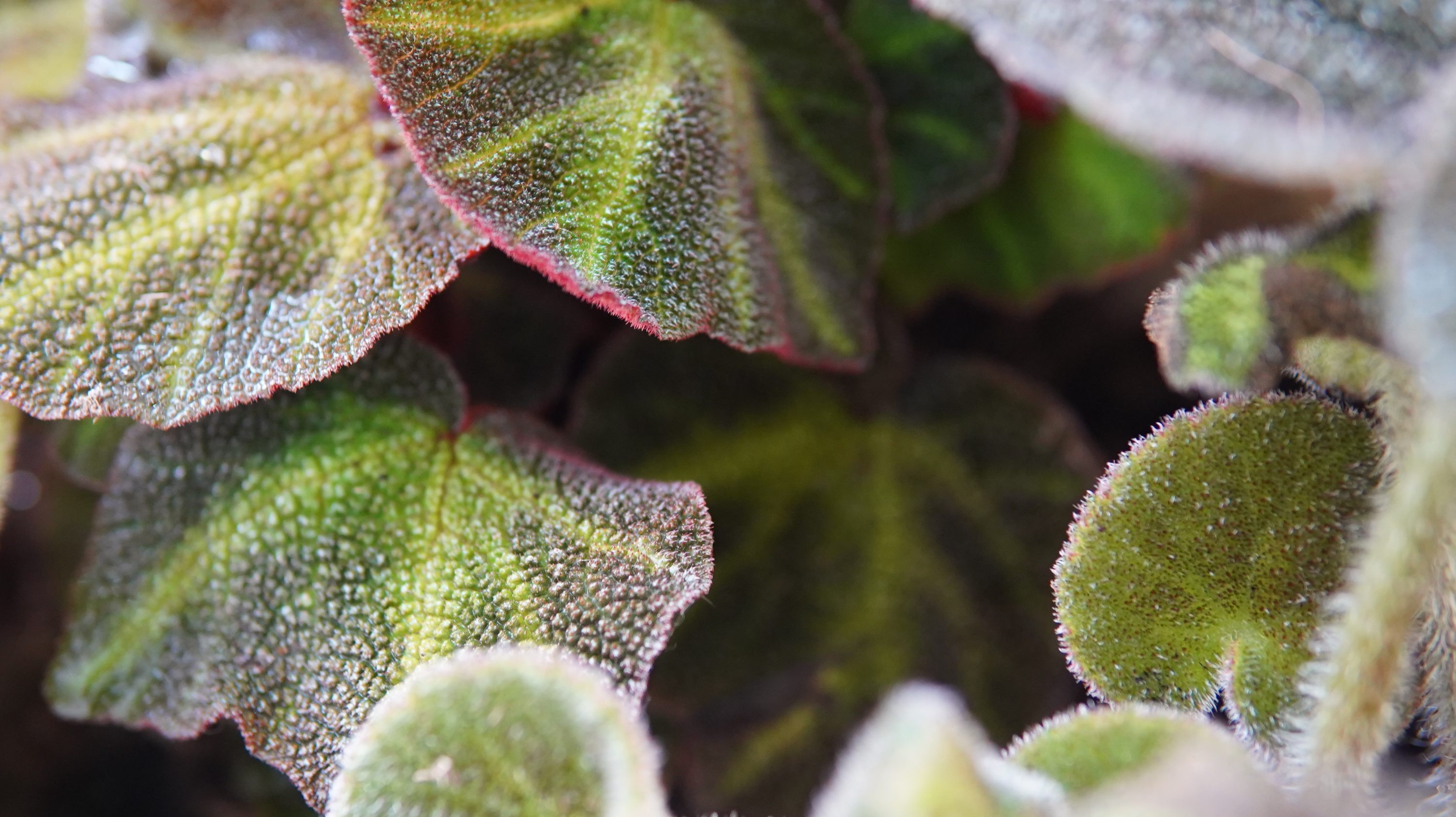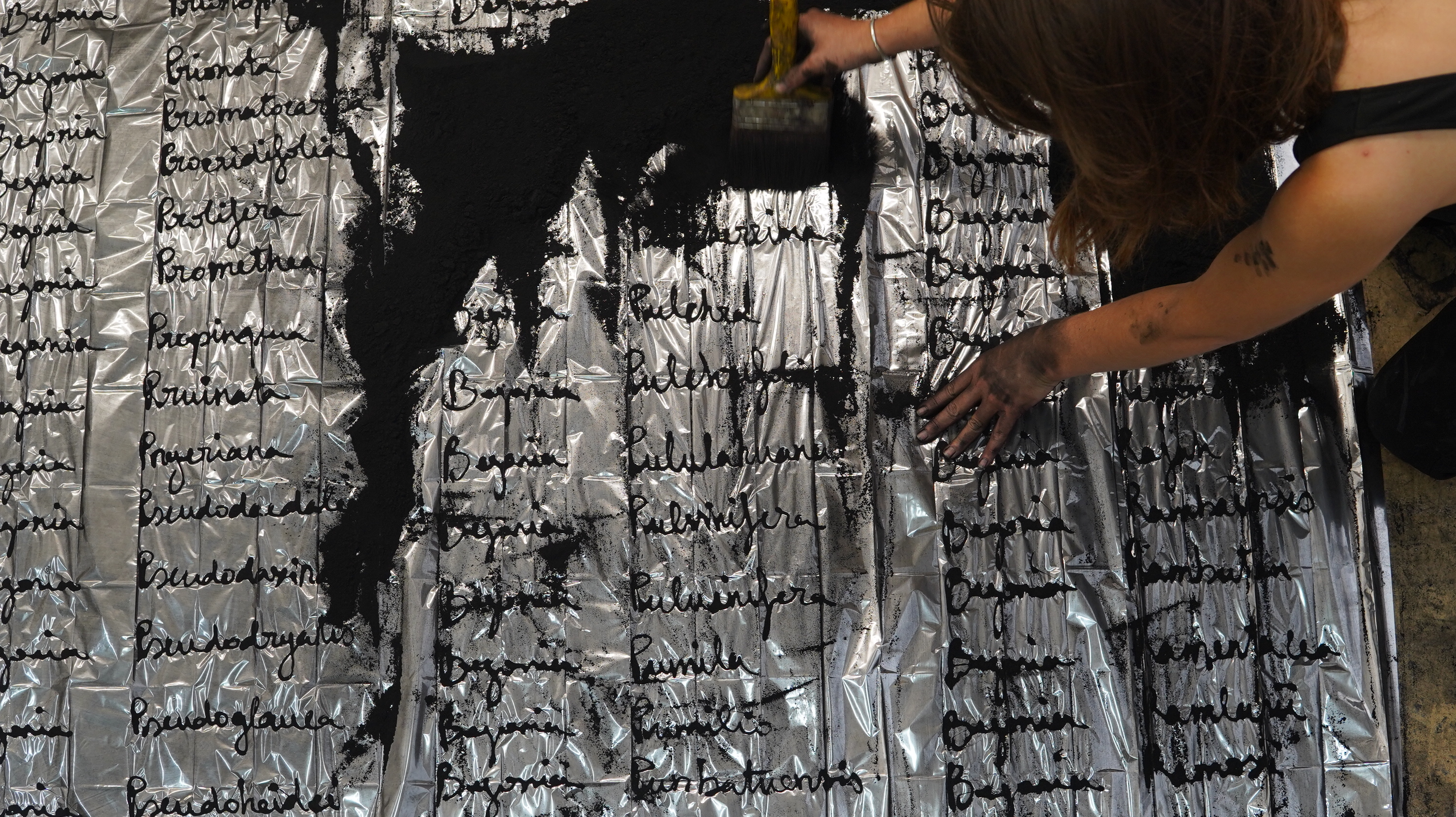 Squating, 2021Installation, variation of ceramics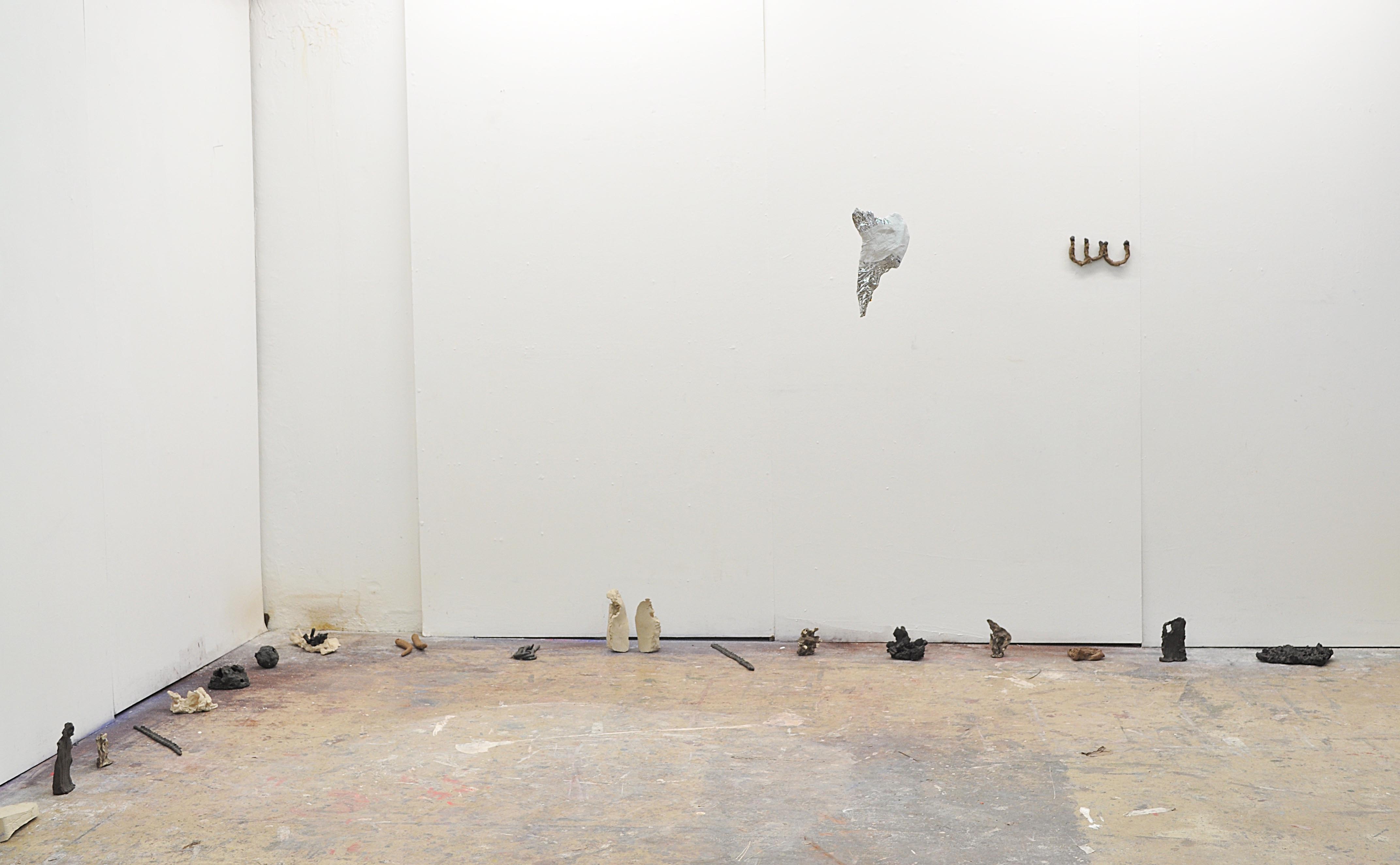 Idendify, isolate, define, label, title, time, enthropy, movement, merge, compose, isolate, identify, define...

Installation, canevas, ceramic, paper, fabric, needles, paint.




Compositions
Pastel drawings on paper
21 cm x 29,7 cm, recycled paper 110gr


Thoughts about entropy We are what is around us.

First, what are the elements that surround our selves, what are they? That is one of our obsessions ... or is it a necessity for survival?

We constantly strive to define the 'other', the external to us, to generate sense and to run from the unknown. The fears, these fears. Defining our environment is to define ourselves. To do so we constantly repeat the following : we look, we divide in order to isolate, then we can locate and therefore define...whatever it is. Eureka, now we are safe, and in response we can anchor ourselves and others.

Time shapes this process. As time passes, it undermines, erodes, dissolves the boundaries of the previously defined elements. And we are back to defining it again, so we look, divide, isolate, locate, define.

One element divided in two gives two elements to divide, n'est-ce pas. The whole process has a hint of pointlessness. Pointless in the time wasted on a recurrent thinking process. But inevitable because to define is to define ourselves and therefore to BE, some enlightenment writers would argue. Maybe keeping boundaries softer may be a key to navigating life with more ease?
Living with entropy.